Jesse E Phillips, M.D.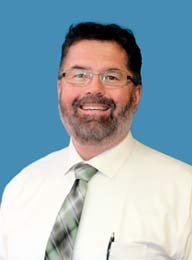 Dr. Phillips obtained his Medical Degree from the Indiana University School of Medicine in 1990 and did a two-year General Surgery post graduate training program at the Methodist Hospital, followed by completion of his Residency in Otolaryngology at Indiana University Medical Center in 1995. Dr. Phillips obtained Certification by the American Board of Otolaryngology in 1996. He holds double Board Certification in Sleep Medicine and Otolaryngology, Head and Neck Surgery.

The diagnosis and treatment of all ear, nose and throat disorders are approached with emphasis on non-surgical treatment, but when surgery is necessary, Dr. Phillips sees patients of all ages. He is a well-trained, experienced sinus, head and neck, skin cancer and ear surgeon. He treats sleep disorders with a unique, personalized approach. Dr Phillips also specializes in laryngology and the treatment of voice disorders.

Dr. Phillips was raised on a farm in Indiana and brings to the Treasure Coast his strong mid-western work ethic and values. His father was a professor at Indiana University, where Dr. Phillips played football. He has three sons with wife, Kim. They relocated to the Treasure Coast in 2014, where they enjoy our beautiful river and beaches. Dr. Phillips loves boating, the outdoors, hunting, fishing and the charm of our little southern towns.